JUELL 3D PRINTING
At Marston Orthodontics we utilize the JUELL 3D-2 printer technology. This can rapidly produce a high volume of dental models for aligners, while maintaining pristine accuracy. This software builds models vertically in micro slices thinner than a human hair. The software can project an HD image with 1920 x 1080p resolution. Models are built at speeds as fast as 7 seconds per layer.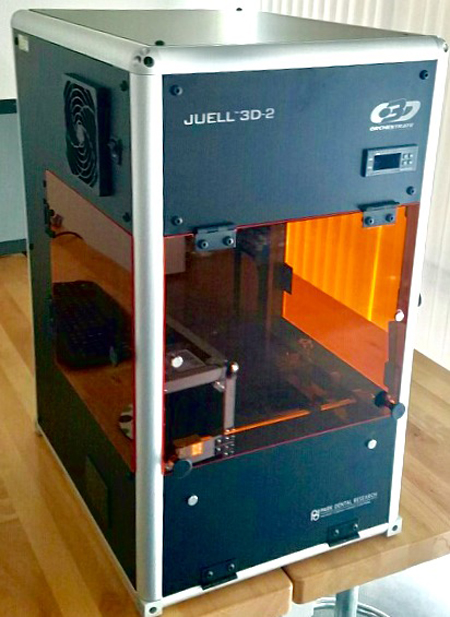 Marston Orthodontics is a specialty practice conveniently located in Rancho Penasquitos serving the communities of 4S Ranch, Poway, Scripps Ranch, Sabre Springs, Carmel Valley, Torrey Highlands, Black Mountain Ranch, Santa Luz and beyond. We spcialize in using Invisalign and Braces to create happy, confident smiles for our patients.
Monday 8:00 AM – 5:00 PM
Tuesday 8:00 AM – 5:00 PM
Wednesday 7:00 AM – 4:00 PM
Thursday 9:00 AM – 6:00 PM
Friday 8:00 AM – 4:00 PM
Marston Orthodontics
9330 Carmel Mountain Rd. Suite D
San Diego, CA 92129
Marston Orthodontics offers the most effective orthodontic treatments available with financing which makes it more affordable than ever before. We create beautiful smiles for kids, teens and adults in and around Rancho Penasquitos, Carmel Mountain, Poway, CA
Dr. Blake Marston provides orthdoontics for children, braces for teens and adult braces, including metal braces,  Invisalign for adults, Invisalign for teens, and more. Call 858-484-6100 today for your FREE Consultation for braces or Invisalign at our Rancho Penasquitos Orthodontist office.