Types of Braces
Metal Braces
For the vast majority of orthodontic patients, wearing fixed appliances (commonly called braces) will be a major part of treatment — and those braces, for the most part, will be the familiar silvery-metal type. But while they're still quite popular, traditional-looking metal braces are no longer the only game in town! Let's have a look at some of the options available in orthodontic appliances.
First, we should distinguish between fixed and removable appliances. Fixed appliances like braces are attached to the teeth by metal bands or special cement. They aren't normally taken off until treatment is complete. Removable appliances, such as clear aligners, are typically worn some 22 hours per day, but may be easily taken off as needed. While clear aligners can be effective in treating mild to moderate orthodontic problems, fixed appliances are generally needed for more comprehensive treatment.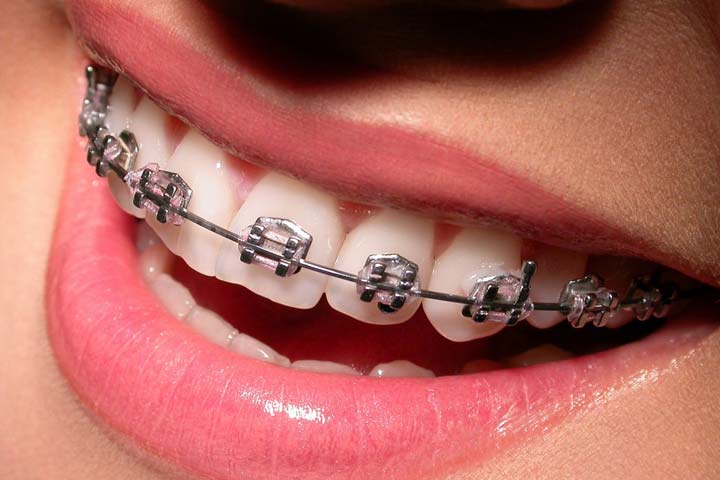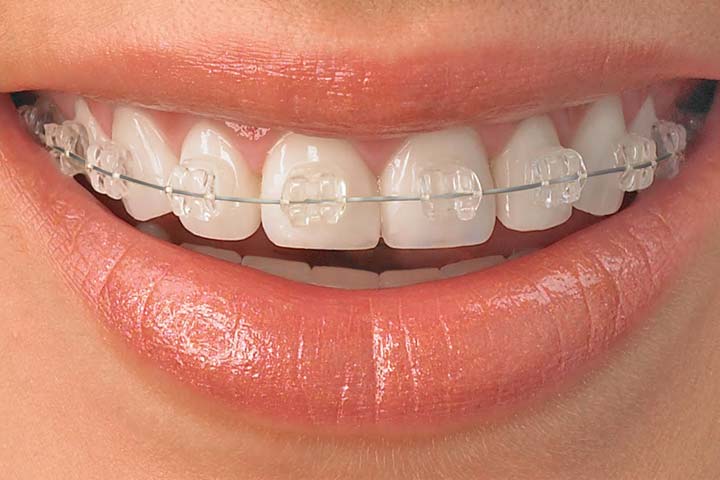 Ceramic Braces
Clear ceramic braces are a new variation on the traditional system that provides a far less noticeable method of treatment. They use the same components as traditional braces — except that the brackets on the front side of the teeth are made of a translucent ceramic material that blends in with the tooth's natural color. This system has become a favorite for adults (including some well-known celebrities) because, unless you look closely, it's hard to notice they're there.
Several types of ceramic braces are currently available, and the technology is constantly improving. Their aesthetic appeal is undeniable… but there are a few tradeoffs. The ceramic brackets can be less durable than their metal counterparts; plus, while the brackets themselves don't stain, the elastic bands that attach them to the archwire do (however, these are generally changed each month.) Ceramic braces also cost more than metal — but for many people, the benefit of having an inconspicuous appliance outweighs the costs.
Marston Orthodontics is a specialty practice conveniently located in Rancho Penasquitos serving the communities of 4S Ranch, Poway, Scripps Ranch, Sabre Springs, Carmel Valley, Torrey Highlands, Black Mountain Ranch, Santa Luz and beyond. We spcialize in using Invisalign and Braces to create happy, confident smiles for our patients.
Monday 8:00 AM – 5:00 PM
Tuesday 9:00 AM – 6:00 PM
Wednesday 7:00 AM – 4:00 PM
Thursday 8:00 AM – 5:00 PM
Friday 8:00 AM – 4:00 PM
Marston Orthodontics
9330 Carmel Mountain Rd. Suite D
San Diego, CA 92129
Marston Orthodontics offers the most effective orthodontic treatments available with financing which makes it more affordable than ever before. We create beautiful smiles for kids, teens and adults in and around Rancho Penasquitos, Carmel Mountain, Poway, CA
Dr. Blake Marston provides orthdoontics for children, braces for teens and adult braces, including metal braces,  Invisalign for adults, Invisalign for teens, and more. Call 858-484-6100 today for your FREE Consultation for braces or Invisalign at our Rancho Penasquitos Orthodontist office.