Invisalign First Phase 1
What you need to know about transforming your child's little smile with Invisalign® First clear aligners. Dr. Blake Marston is a certified Elite Provider of Invisalign.
What is Phase 1?
As your  child grows, their smile grows with them. In some children ages 6 to 10 can be the right time to start orthodontic treatment, even with baby teeth. This is known as Phase 1 treatment.
What are the advantages of Phase 1 treatment?
The goal of Phase 1 treatment is to develop young jaws and/or arches to make room for existing teeth and for incoming permanent teeth.

 Some of the advantages to Phase 1 treatment are:
• Help prevent pre-existing bite issues from getting worse.
• Can fix existing teeth straightening conditions.
• Can improve the appearance of a growing child's smile.
• Can help with oral habits such as thumb sucking or tongue thrusting.
• Can make Phase 2 treatment shorter and easier.
To ensure the best possible results, only Dr. Blake Marston can diagnose and treat using Invisalign. Invisalign is not intended for all children and is not appropriate for every adult. We can determine if this treatment is an effective option for you. Contact us today to see if your child is a candidate for Phase 1 treatment.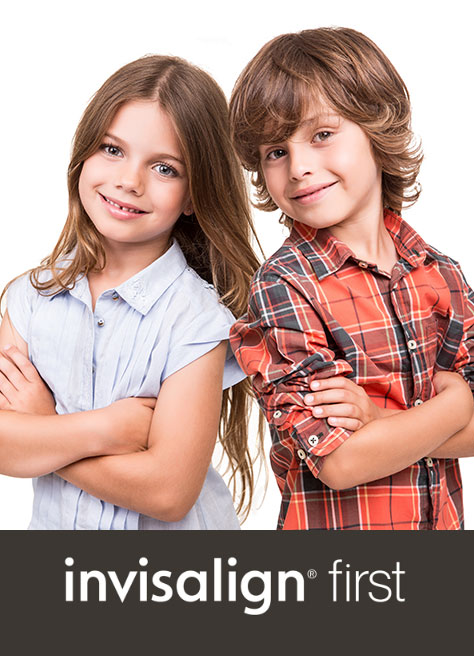 Marston Orthodontics is a specialty practice conveniently located in Rancho Penasquitos serving the communities of 4S Ranch, Poway, Scripps Ranch, Sabre Springs, Carmel Valley, Torrey Highlands, Black Mountain Ranch, Santa Luz and beyond. We spcialize in using Invisalign and Braces to create happy, confident smiles for our patients.
Monday 8:00 AM – 5:00 PM
Tuesday 9:00 AM – 6:00 PM
Wednesday 7:00 AM – 4:00 PM
Thursday 8:00 AM – 5:00 PM
Friday 8:00 AM – 4:00 PM
Marston Orthodontics
9330 Carmel Mountain Rd. Suite D
San Diego, CA 92129
Marston Orthodontics offers the most effective orthodontic treatments available with financing which makes it more affordable than ever before. We create beautiful smiles for kids, teens and adults in and around Rancho Penasquitos, Carmel Mountain, Poway, CA
Dr. Blake Marston provides orthdoontics for children, braces for teens and adult braces, including metal braces,  Invisalign for adults, Invisalign for teens, and more. Call 858-484-6100 today for your FREE Consultation for braces or Invisalign at our Rancho Penasquitos Orthodontist office.